Eco ice – Who we are
Welcome to Eco ice – Climate-friendly energy recycling.
Eco ice systems mean you use innovative technology for cost-effective and environmentally friendly production of heat and cold.
Eco ice Kälte GmbH is based in Borna, Sachsen. Since 2013, we have been working on the development and serial production of absorption refrigerators for customers in the industrial and commercial field. We endeavour to provide you with complete systems from one source.
Our own series production
Our own testing station
Testing station for research and development purposes
Our core competencies
Our new absorption refrigerator (AKM) produces cold at -6°C/-3°C by recycling unused heat. A particularly energy-saving, ecological, and sustainable system.
Eco ice is also closely linked with universities and industrial companies and uses the resulting synergies in the field of research and development. Our latest innovation from this collaboration is a system for using the cold released during regasification of LNG for commercial use.
The Eco ice business unit cold recovery from liquefied cryogenic gases has been transferred to and will be further developed by >> LNGcold solutions.
Reduce costs and use energy sensibly
Save energy costs and reduce your energy consumption significantly. At the same time, you're making an important contribution to environmental protection. The best way to demonstrate how this works specifically for you is in a personal conversation.  >> To do this, contact us.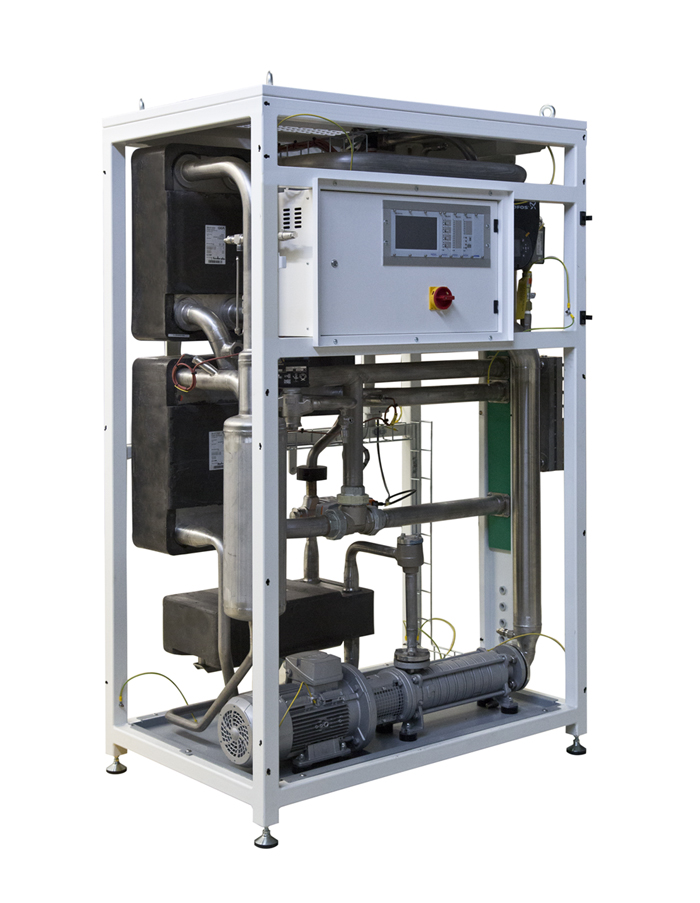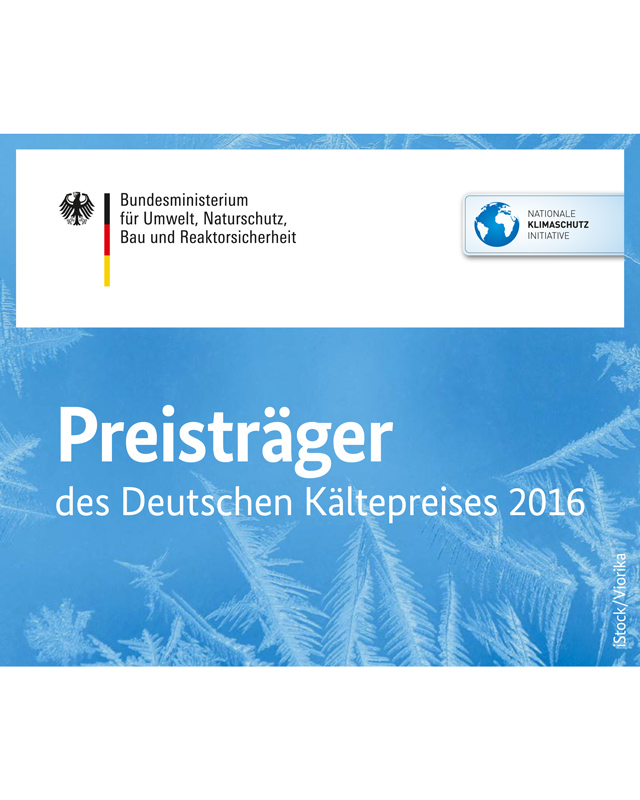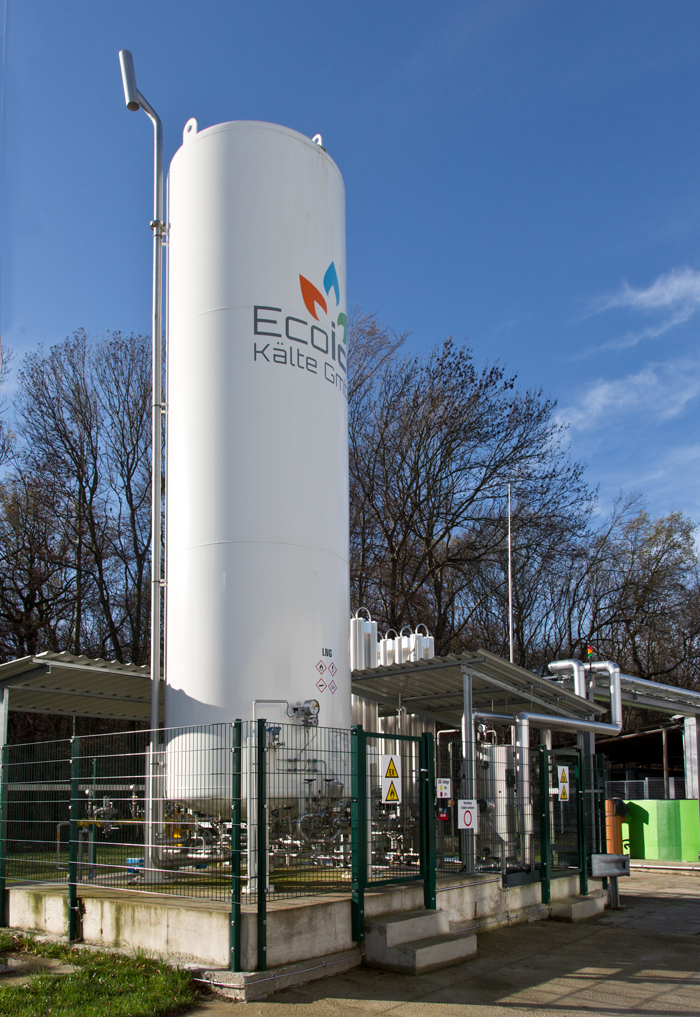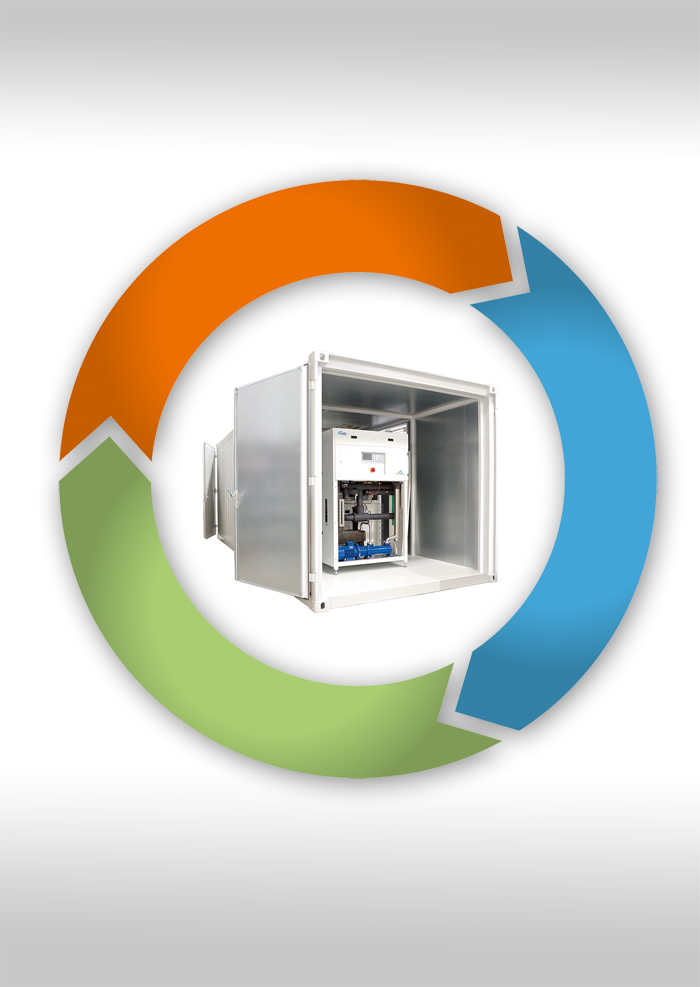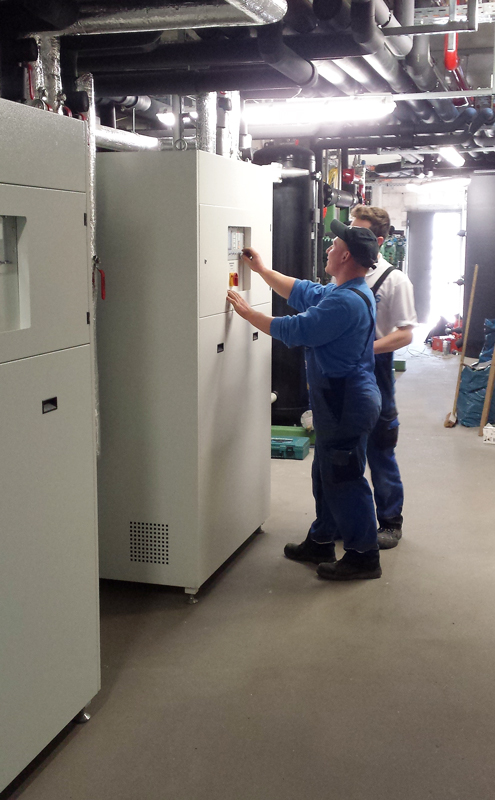 Absorption refrigerator AKM 25 without cover